Welcome. I'm happy to see you here.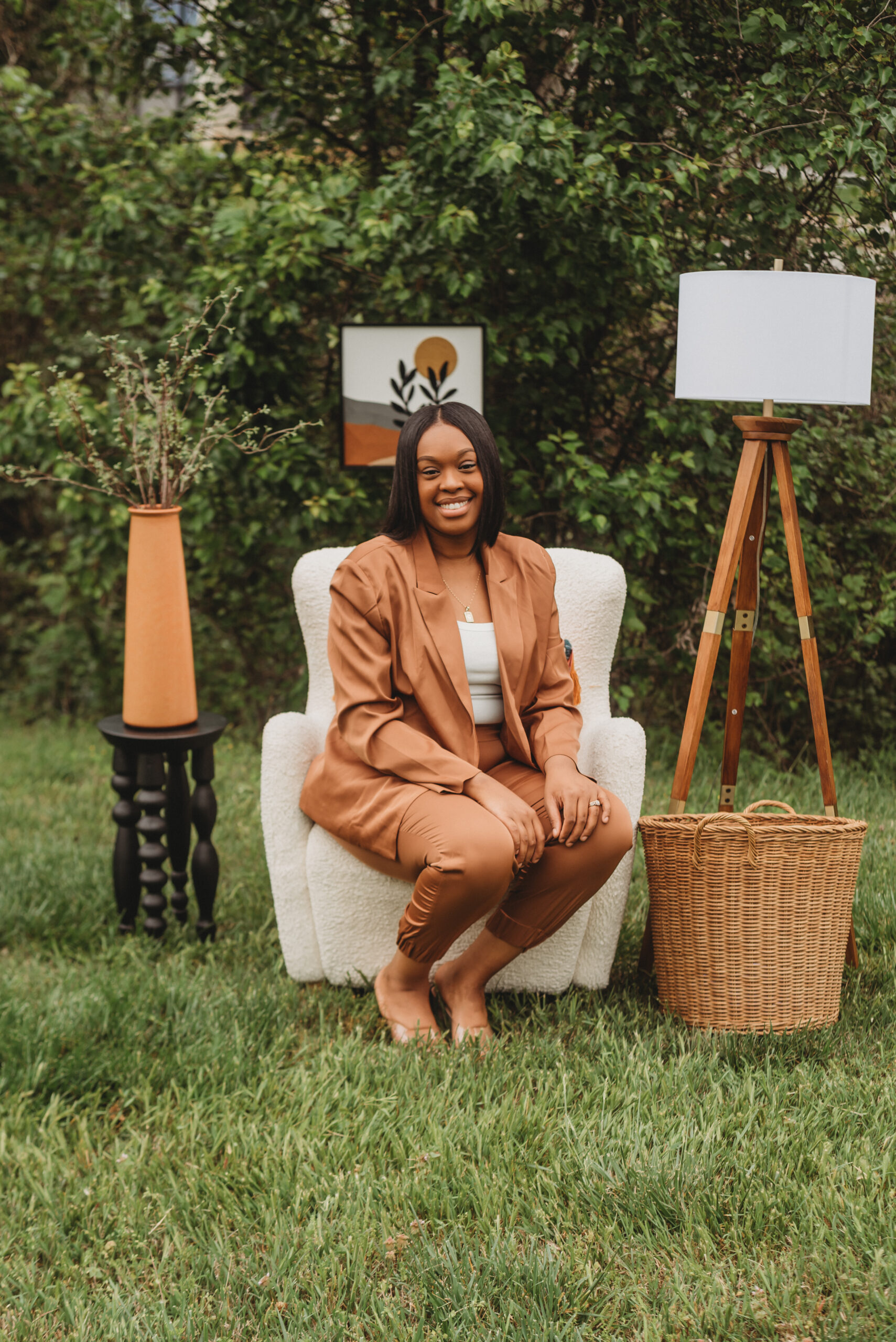 Ciera Stewart, MS, LCMHCA, NCC, Founder & CEO
I am Ciera, licensed Therapist in Greensboro, NC.
Ciera Morrison Stewart is a provisionally Licensed Clinical Mental Health Counselor who specializes in promoting healing amongst people from the inside out. She has always had a passion for healthy marriage and family relationships. Ciera believes that healthy relationships are the key to functioning in society at our greatest potential. Ciera earned her Bachelor of Arts degree in Sociology from NC State University in 2014 and received her Master of Science in Clinical Mental Health Counseling with a certificate in Marriage and Family Counseling in 2021 from NC A&T State University.
Ciera has served in the mental health field in many different capacities before going into private practice; through work in the group homes setting, the juvenile justice system, community mental health and also in the hospital setting. She is a lover of Jesus Christ and she believes that He has given her the ability to do this delicate yet enlightening work. 
Throughout her career journey, she found passion and came alive in her work through counseling. She believes that all people are capable of change and that whatever change people would like to see happen in their world happens first within them. Through this phenomenon, The Inner Encounter was birthed! Ciera works with individuals, families and couples struggling with childhood trauma, family and/or relationship conflict, boundaries, communication issues, grief, and life transitions. She can assist you through collaborating  with you in order to discover your most authentic self through honesty, genuineness, support and empathy. She is also committed to partnering with her clients to become the best version of themselves, mentally, spiritually, and emotionally.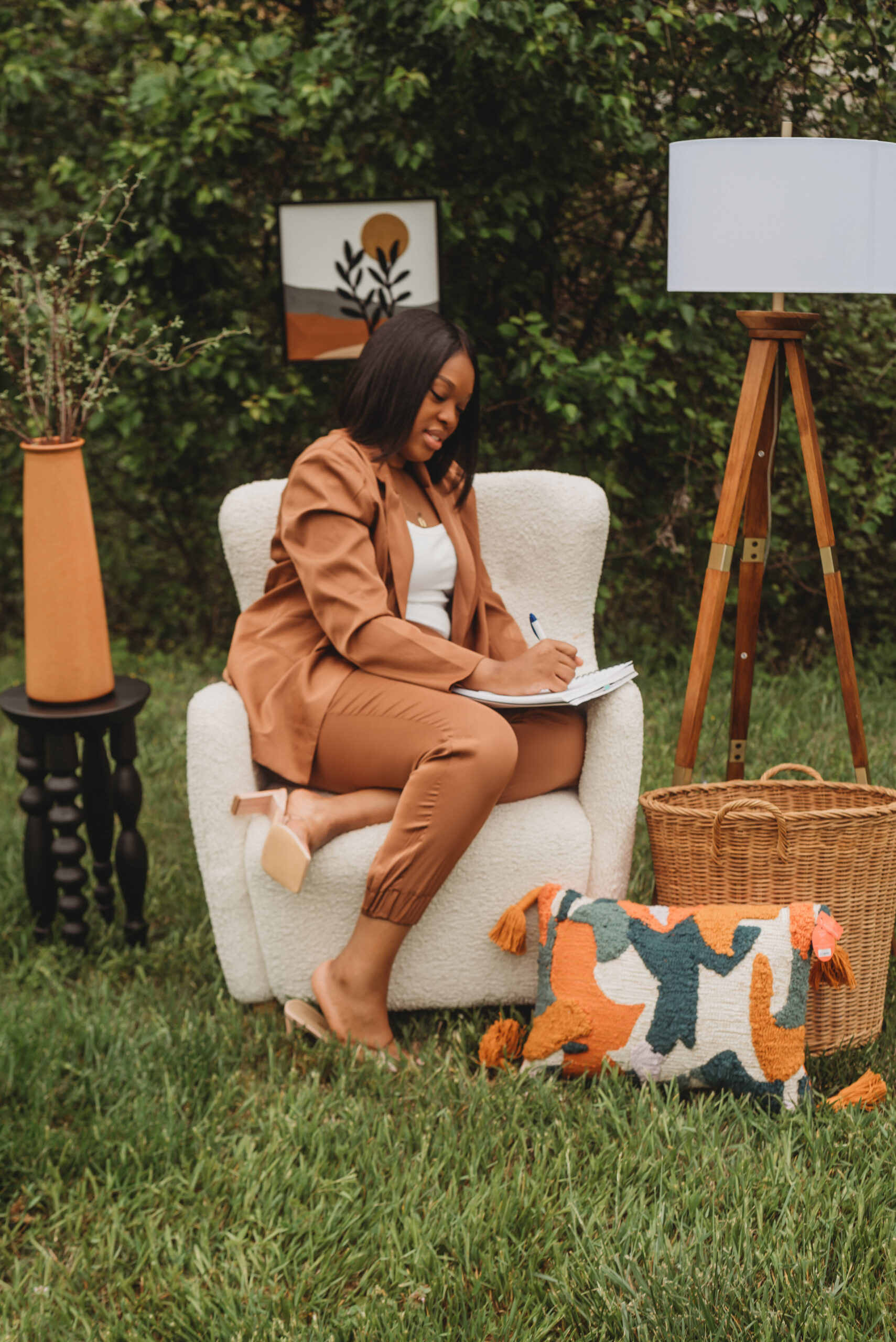 I have a special interest in relationship concerns, marriage/family concerns, and communication issues with adults from diverse populations. I have experience working with individuals, couples and families struggling with childhood trauma, family/relationship conflict, self-esteem, depression and life transitions. I am a practicing clinician with experience through the mental health field in community mental health and also within the hospital setting. In my experience, clients have proven to know themselves better than anyone and are the best resource possible when it comes to treatment. I see therapy as a joint process where our awareness and abilities combine to create solutions.
Timothy Covington, MS, LCMHCA, NCC
Timothy Covington Jr. is a provisionally Licensed Clinical Mental Health Counselor who tailors his approach of counseling to benefit couples and individuals with a primary framework of Emotion Focused Therapy. Mr. Covington is dedicated to promoting mental wellness to alleviate daily personal and professional challenges which one many encounter. He also incorporates his belief in faith to maximize the best counseling experience for diverse and inclusive populations. Mr. Covington earned his Bachelor of Science in Advocacy Services from The University of North Carolina at Greensboro in 2015 and later received his Master of Science in Rehabilitation Counseling with a concentration area of Deaf and Hard of Hearing in 2017 from Winston Salem State University.
As a husband, believer, and person with hearing loss, Mr. Covington understands life is far from easy. He has had his fair share of challenges navigating the ups and downs of life with no clear roadmap. He often recalls not believing counseling could help him and then he started his journey to becoming a counseling professional and quickly learned that not to be true. Believe it or not, you would be surprised at how many people have walked in similar shoes and would never know. In fact, many of the things you may be nervous to share or afraid to be judged about are actually pretty common including depression, addiction, anxiety, and marital issues. Don't let fear, uncertainty or doubt stop you from getting the help you need. What better time than now to remove barriers and get your healing? Allow Mr. Covington to assist you in accessing your freedom and living out your life's purpose one session at a time.
Jasia Stevenson, MS, LCMHCA, NCC
Jasia Stevenson is a provisionally counselor who believes healing is not just limited to therapy sessions but extends to everyday life. Clients work towards healing and self-awareness with her use of person-centered and solution-focused therapies. She found her calling in counseling by helping teens and college students in the community and within individuals in a hospital setting cope with anxiety, depression, trauma, and uncertainty. She graduated from NC A&T State University in 2022 with a Masters in Clinical Mental Health Counseling and an undergraduate degree in Parks and Recreation. She combines her knowledge from both fields to promote self-care, physical and social wellness as a path to mental wellness. Jasia will collaborate with you to break the cycles of your life and achieve the life you've always wanted. Say hello to a healthier you!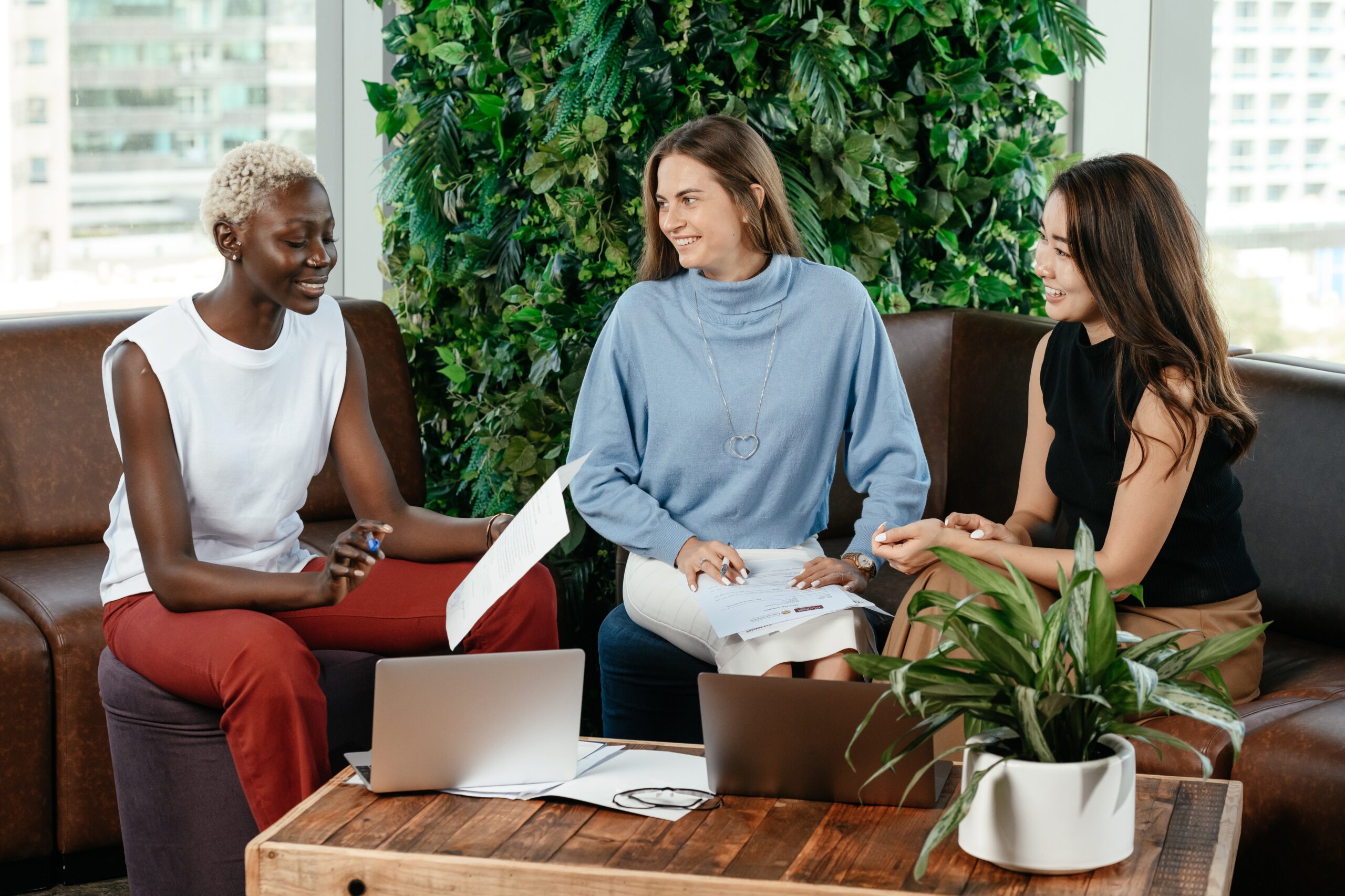 It's important to find a therapist that's a good fit. Let's chat! Individual Counseling
Couples Counseling
Group Counseling
Family Counseling